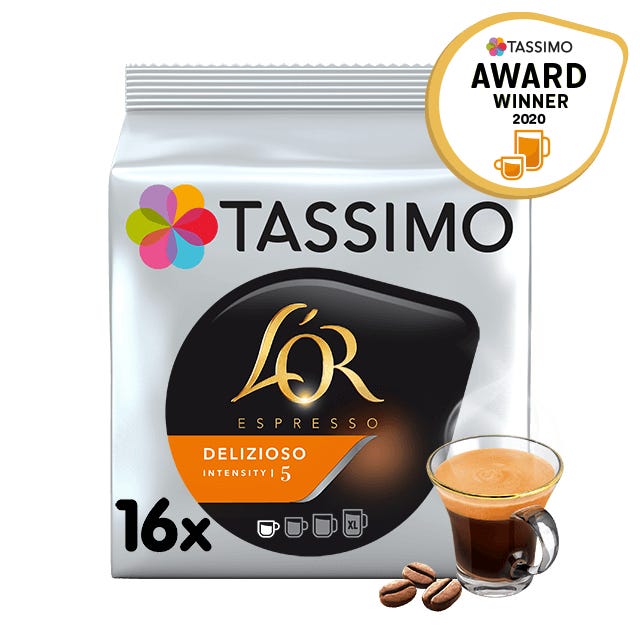 Cup Size
DELIZIOSO is a perfectly-balanced pleasure... The intensity of an espresso combined with the finesse of its sweet, subtle aromas ensure this blend's delicateness.
Try Tassimo L'OR Espresso Delizioso now!
This product was voted as a TASSIMO AWARDS 2020 winner by our customers. Want to see the other fan favourites? Click here !