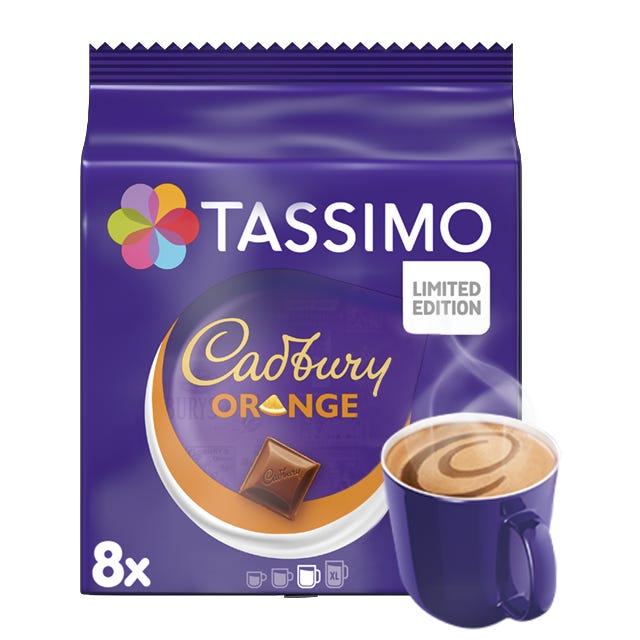 Cadbury Orange Hot Chocolate

Cup Size
Indulge yourself in the heavenly taste of cocoa with
Tassimo's newly launched luscious Cadbury chocolate drink.
What could be more tantalizing than our limited-edition hot chocolate brimming with the authentic Cadbury aroma?
Tassimo introduces its limited-edition Cadbury Orange Hot Chocolate from our exclusive drink lineup that captivates your senses with delightful flavors.
Our
Cadbury
Orange Hot Chocolate harmoniously melds pure, intense cocoa and the zestiest orange flavors to create an irresistible taste sensation. This smooth, creamy hot chocolate offers a decadent blend of flavors that you simply cannot resist. Get your hands on this limited-edition delicacy now and tantalize your taste buds with our hot chocolate experience!
Amazingly smooth & creamy.
A perfect blend of cocoa.
A tantalizingly rich Cadbury chocolate experience.
Zesty and playful orange flavor amalgamation.
A limited edition must-try!