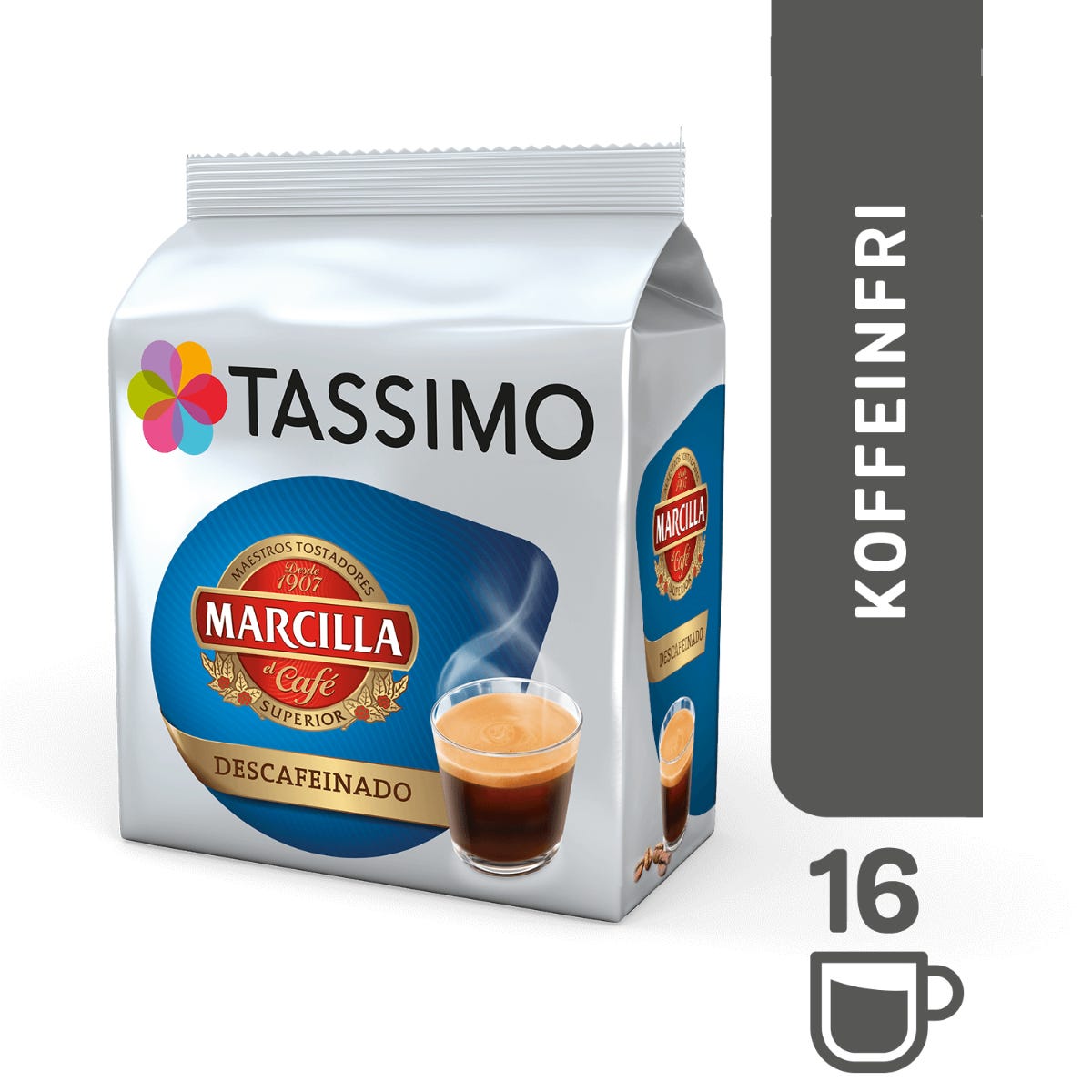 Marcilla Espresso Descafeinado
If something characterizes us in Marcilla it is our passion for making the best coffee. A passion that began in 1907 and continues to serve us today, more than a hundred years later, we continue to offer you all the aroma and taste of the best coffee, now from your Tassimo.

Enjoy your DECAFEINADO MARCILLA Tassimo!