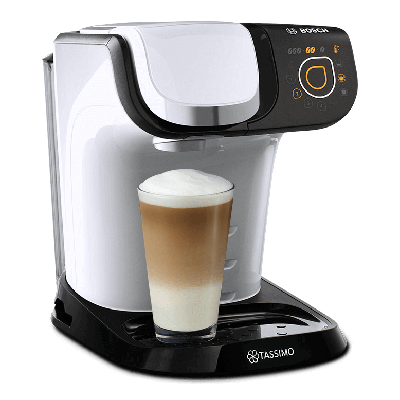 HAVE YOU JUST PURCHASED A TASSIMO PRODUCT?
HOW DO I REGISTER MY TASSIMO MACHINE?
Log in or create an account. You can only register a TASSIMO machine here that's bought in Ireland. If you are located in the UK and want to register your coffee machine, please click here.
Enter your TASSIMO machine's serial number.
Get your two €10 vouchers which you can use for separate orders.
WHAT IS THE PROCESS FOR CLAIMING MY REGISTRATION VOUCHERS?
Once you've registered your machine, you'll get an e-mail with two separate voucher codes. Each one is worth €10. The first voucher is valid for 6 weeks after your registration date and the second one is valid for 4 months from the same date. The two vouchers can be used for two separate orders. Each order must meet the €25 minimum order amount. Remember, these special voucher codes cannot be used together with other offers, for example: drinks bundles or machine deals.
ARE THERE OTHER BENEFITS TO REGISTERING MY TASSIMO MACHINE?
In addition to the discount you receive on your first order, you'll be notified about new discounts, special offers, and also receive great tips and advice suited to your machine and your preferences. You have to set up a TASSIMO account in order to register your machine, and that gives you loads of advantages. You'll be able to track your orders quickly, enjoy faster check-out and get access to exclusive deals.

Ah, you've just unwrapped your shiny new TASSIMO coffee machine? Discover how to get started and get ready to embark on an unforgettable brewing adventure!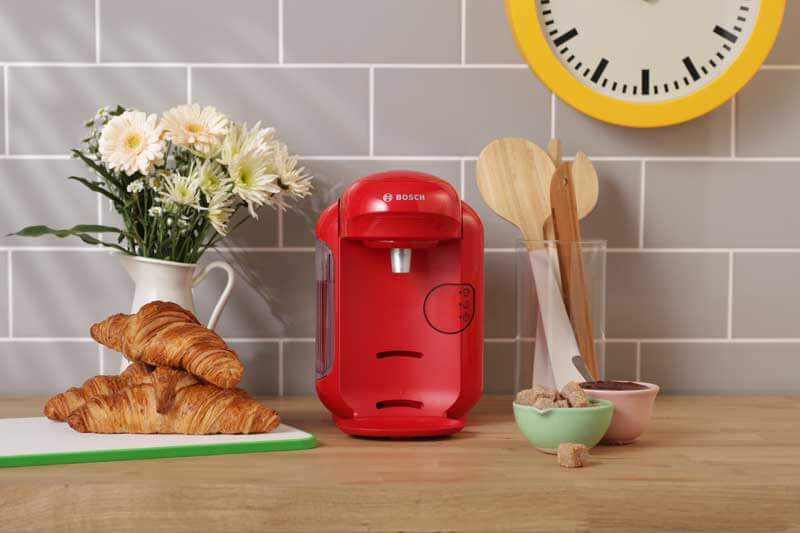 WHAT MAKES A TASSIMO
COFFEE MACHINE UNIQUE?

INTELLIBREW
Delivers authentic café-style beverages using a unique INTELLIBREW™ technology, brewing the perfect drink every day

YOUR FAVOURITE DRINKS
TASSIMO brings a wide variety of beverages to your kitchen, like coffee, tea, latte, cappuccino, and hot chocolate

EASY TO USE
Provides a café experience in a stylish, easy-to-use compact system to suit any kitchen