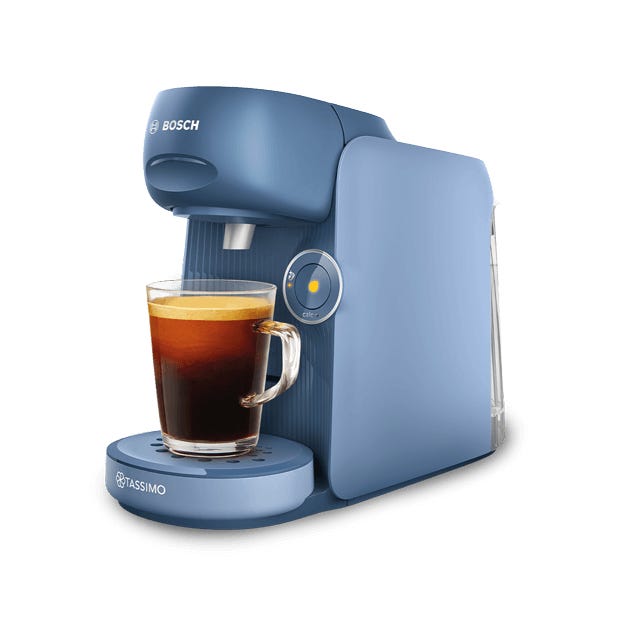 FINESSE Lupine Blue - Coffee Machine
The contemporary design of TASSIMO FINESSE Lupine Blue is a perfect fit for any decor and any lifestyle.
FINESSE offers the unique IntensityBoost feature, which helps you adjust your coffee's intensity to suit your personal taste. All you have to do is press and hold the button for 3 seconds for even more intense flavour. Beautifully designed, TASSIMO FINESSE adds something special to any interior. Choose from our selection of classic colours or go for a contemporary look with one of the tone-on-tone options with 2 different finishes: glossy and matt. The FINESSE is also compatible with all of your favourite TASSIMO pods.