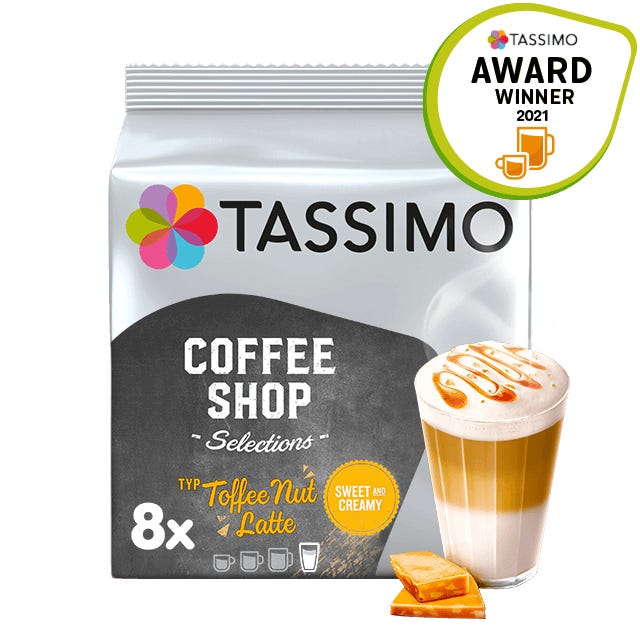 Cup Size
Enjoy trendy coffee shops specialties with our Coffee Shop Selections: Discover the Toffee Nut Latte with its exciting combination of espresso, creamy caramel-nut flavor and soft milk foam.
1 drink = 280 ml - Large cup
Try now the new Coffee Shop Selections Toffee Nut Latte!
This product was voted as a TASSIMO AWARDS 2021 winner by our customers. Want to see the other fan favourites? Click here !