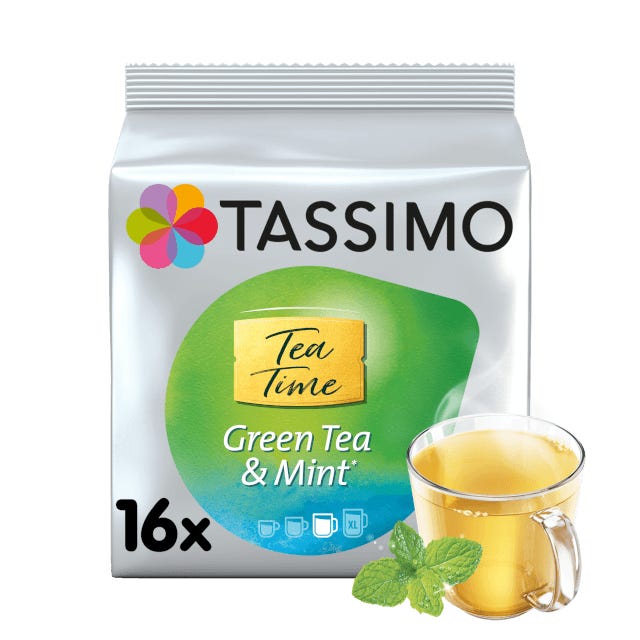 Tea Time Green Tea & Mint

Cup Size
Any time is the right time for enjoying this subtle infusion of spicy spearmint and refreshing green tea. Lots of people love Tea Time Green Tea with Mint pods, and T DISCS are so easy to use. Buy some from TASSIMO!
Simple to make: just insert the T DISC, press the button, relax and enjoy!
Per serving = 200 ml
Buy TEA TIME GREEN TEA AND MINT today!