INSPIRATION
Grab a cup of your favourite hot drink, sit down and be inspired by TASSIMO. Here you'll find how to's, tips, recipes and the latest news on coffee, tea and hot chocolate.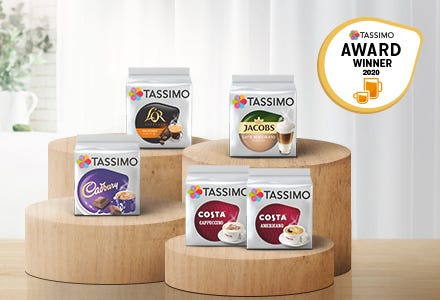 TASSIMO Awards 2020: The Winners
We're thrilled to announce the TASSIMO Awards 2020 winners, chosen by you, our customers.

I THINK A YAWN IS A SILENT SCREAM FOR COFFEE