Recipes
TASSIMO recipes help you make the most of coffee and hot drinks. Take a peek at our simple coffee recipes, all you'll need is your TASSIMO machine and a T DISC. Everything from timeless coffee drinks to mouth-watering desserts and from coffee cakes to seasonal picks like our Pumpkin Spice Latte. Discover new recipes or learn how to make a timeless classic. TASSIMO gets you on your way to becoming an authentic home barista.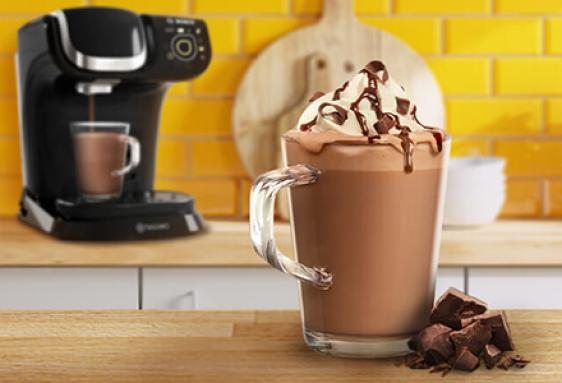 CHOCOLATE MOCHA RECIPE
Easily create a Chocolate Mocha at home with TASSIMO. Perfect for whenever the wind's blowing hard off the sea.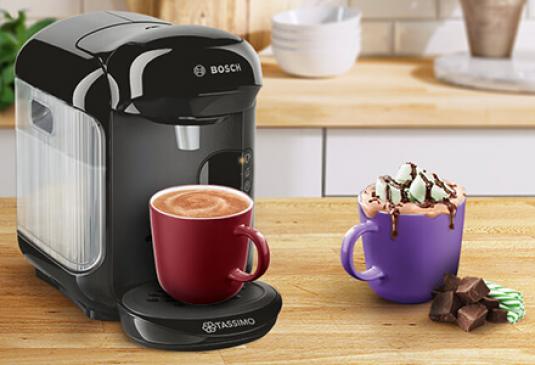 PEPPERMINT HOT CHOCOLATE RECIPE
Add a festive touch to your day with this Peppermint Hot Chocolate.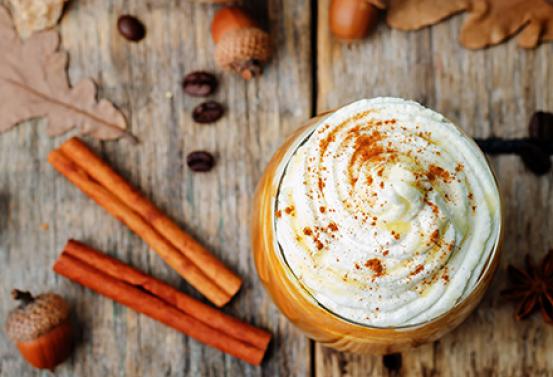 PUMPKIN SPICE LATTE
TASSIMO is going to share a super easy pumpkin spice latte recipe with you!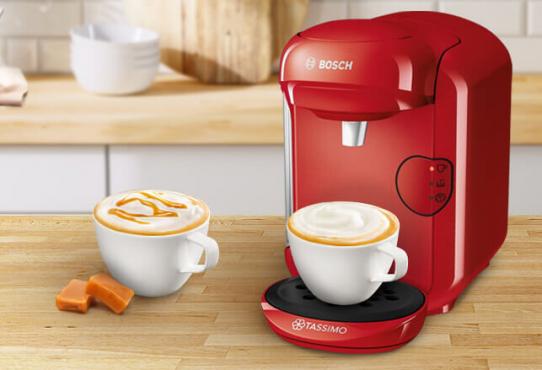 DREAMY CREAMY TOFFEE CAPPUCCINO RECIPE
Looking for the perfect flavour pair? Coffee and toffee are at the top of the list.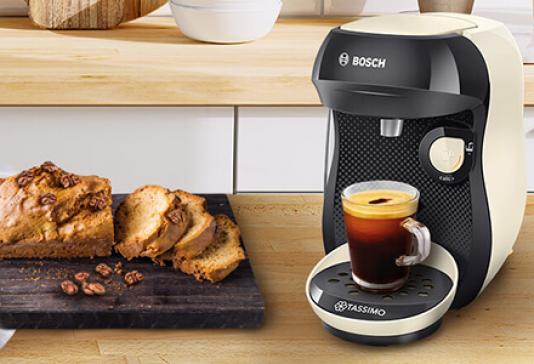 COFFEE CAKE RECIPE
With its rich, full coffee flavor, this coffee cake is a great choice for a morning treat.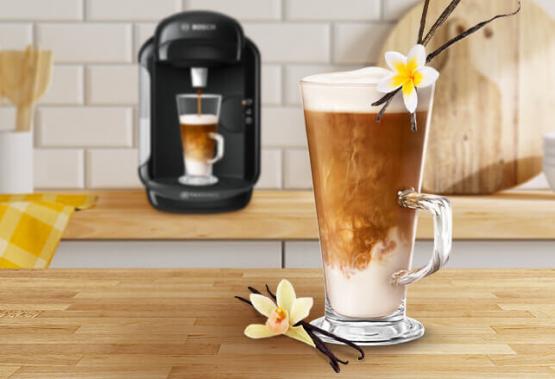 FRENCH VANILLA LATTE RECIPE
A luxurious pairing that blends the rich aromas of vanilla and coffee with thick, delicious whipped cream.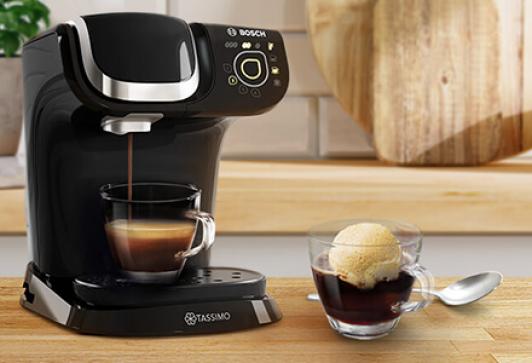 AFFOGATO
This combination of two tasty Italian specialties—gelato and espresso—make it the perfect treat for any time of day.

WHITE CHOCOLATE CAPPUCCINO RECIPE
It only takes a few extra minutes to make your daily cappuccino extra special: just add a luscious touch of chocolate.