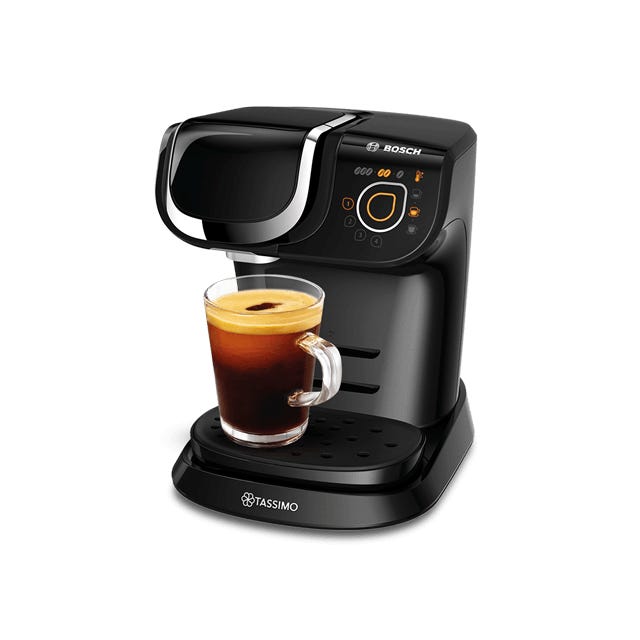 My Way 2 - black coffee machine
TASSIMO MY WAY 2 Coffee Machine is a perfect coffee pod machine, designed by Bosch. Now with a BRITA filter to ensure that you have the best coffee shop quality coffee every time. This TASSIMO machine offers you more than just coffee. Use your favourite TASSIMO pods to create any hot drink you like. All TASSIMO T DISCs are compatible with the TASSIMO MY WAY.
Register your machine and get 2 x £10 coffee credit for your next order. Terms and conditions apply.
LOOKING FOR A DISCOUNT ON YOUR MACHINE?