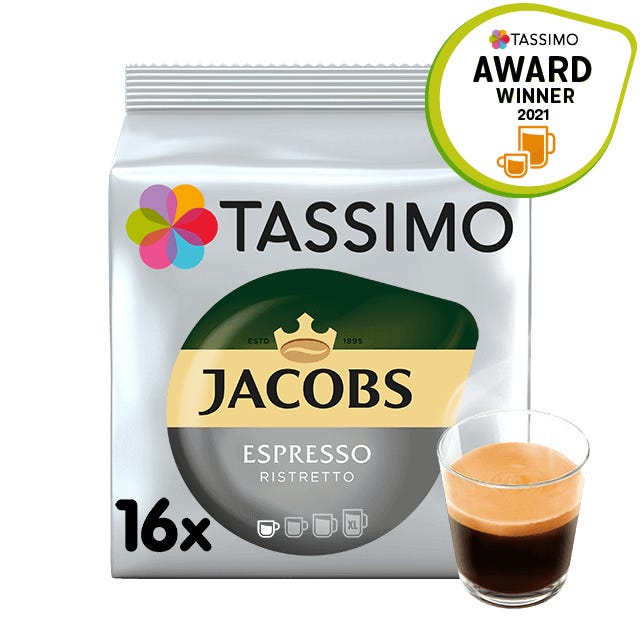 Jacobs Espresso Ristretto

Cup Size
With Jacobs Espresso Ristretto from TASSIMO, experience an Italian classic that is always just right for any coffee break. A strong, yet balanced espresso with a rich aroma and creamy texture.
1 drink = 50 ml
Try Jacobs Espresso Ristretto!
This product was voted as a TASSIMO AWARDS 2021 winner by our customers. Want to see the other fan favourites? Click here !