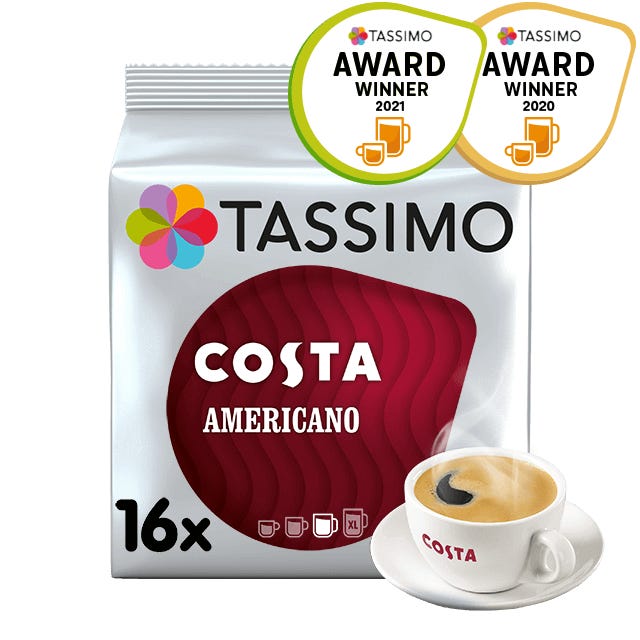 Cup Size
Costa Americano from TASSIMO is a specially crafted blend of coffee beans that are roasted to perfection to create the same authentic taste of a Costa Americano coffee, with a fine crema on top.
Try Costa Americano now!
This product was voted as a TASSIMO AWARDS 2020 and 2021 winner by our customers. Want to see the other fan favourites? Click here !