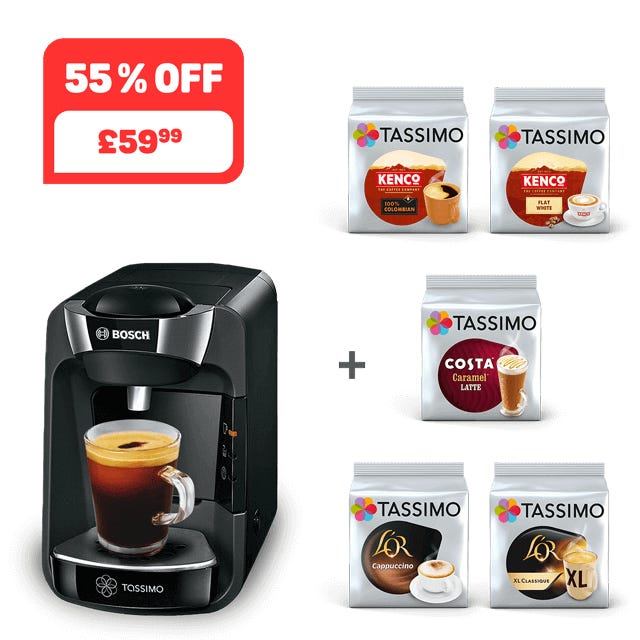 Voucher info
This machine offer cannot be combined with any other offer or promotion code.
Voucher info
Enjoy a great discount when buying this TASSIMO machine bundle. This bundle contains two items: TASSIMO SUNY coffee machine and 5 packs of T DISCs. You can immediately start using your new TASSIMO machine and discover your favourite T DISCs. Get this deal now!

Register your machine and get 2 x £10 coffee credit for your next order. Terms and conditions apply.
Please note that packs may differ according to stock levels.
What's in this bundle?
Suny Mystical Black - Coffee Machine

Kenco Pure Colombian

16 Servings

L'OR Cappuccino

8 Servings

L'OR XL Classique

16 Servings

Costa Caramel Latte

8 Servings

Gevalia Café Au Lait

16 Servings