THE ULTIMATE GUIDE TO TASSIMO T DISCS:
ALL FLAVOURS & BEST TASSIMO PODS
Looking for TASSIMO compatible coffee pods? The wide variety in drinks and flavours can be overwhelming. Not sure where to start? TASSIMO is here to help! We have listed all TASSIMO flavours and T DISCS to guide you and help you find the right TASSIMO pods.
T DISCS are the official TASSIMO coffee pods. They are created by TASSIMO and exclusively compatible with TASSIMO machines. To get the perfect hot drinks from your TASSIMO machine, make sure you use the official T DISCS. Alternative coffee pods from other brand are not compatible with your TASSIMO machine.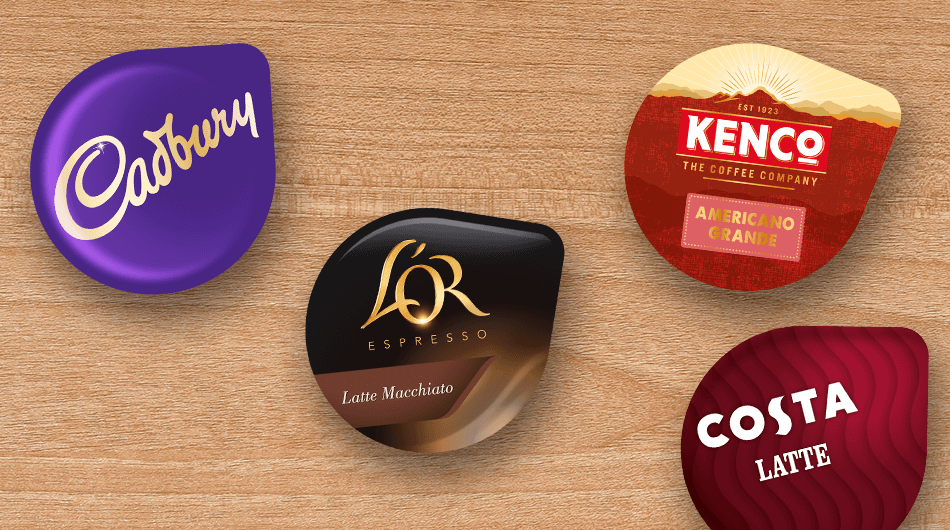 More than 80 varieties from 15 unique coffe brands
TASSIMO offers a broad range of hot drinks, with more than 80 varieties of T DISCS from over 15 different coffee brands. Our most well-known are the coffee pods, but did you know TASSIMO also offers hot chocolate and tea? The following TASSIMO flavours are available:
Coffee

Americano

Lungo

Caffé Crema

Mocha

Cortado

Espresso

Ristretto

Cappuccino

Café au Lait
Latte Macchiato

Chai Latte

Skinny Latte

Latte Macchiato Caramel

Latte Macciato Vanilla

Baileys Latte Macchiato

Decaf

Hot Chocolate

Oreo Hot Chocolate

Tea
Within these different types of drinks, there is also a wide variety of different brands and flavours. Nr. 1 – 6 are all black coffee types and can be found at the 'Coffee T DISCS'. Espresso and Ristretto are under 'Espresso T DISCS', which we recommend for the strong coffee lover. Prefer your coffee with a layer of milk? Cappuccino pods and café au lait can be found within the 'Cappuccino T DISCS' section. More of a latte, chai latte or latte macchiato person? All Latte variants can be found at the 'Latte T DISCS'. At 'Decaf T DISCS' you will find all decaf coffee pods. Not a big fan of coffee? Try 'Hot Chocolate Pods' or 'Tea T DISCS'.
What are the best TASSIMO T DISCS? Probably everyone will have a different answer to this question. To let you in on what other TASSIMO lovers consider to be the best pods, we'll give you an insight into our most sold T DISCS. In the United Kingdom, these coffee pods are considered to be the best: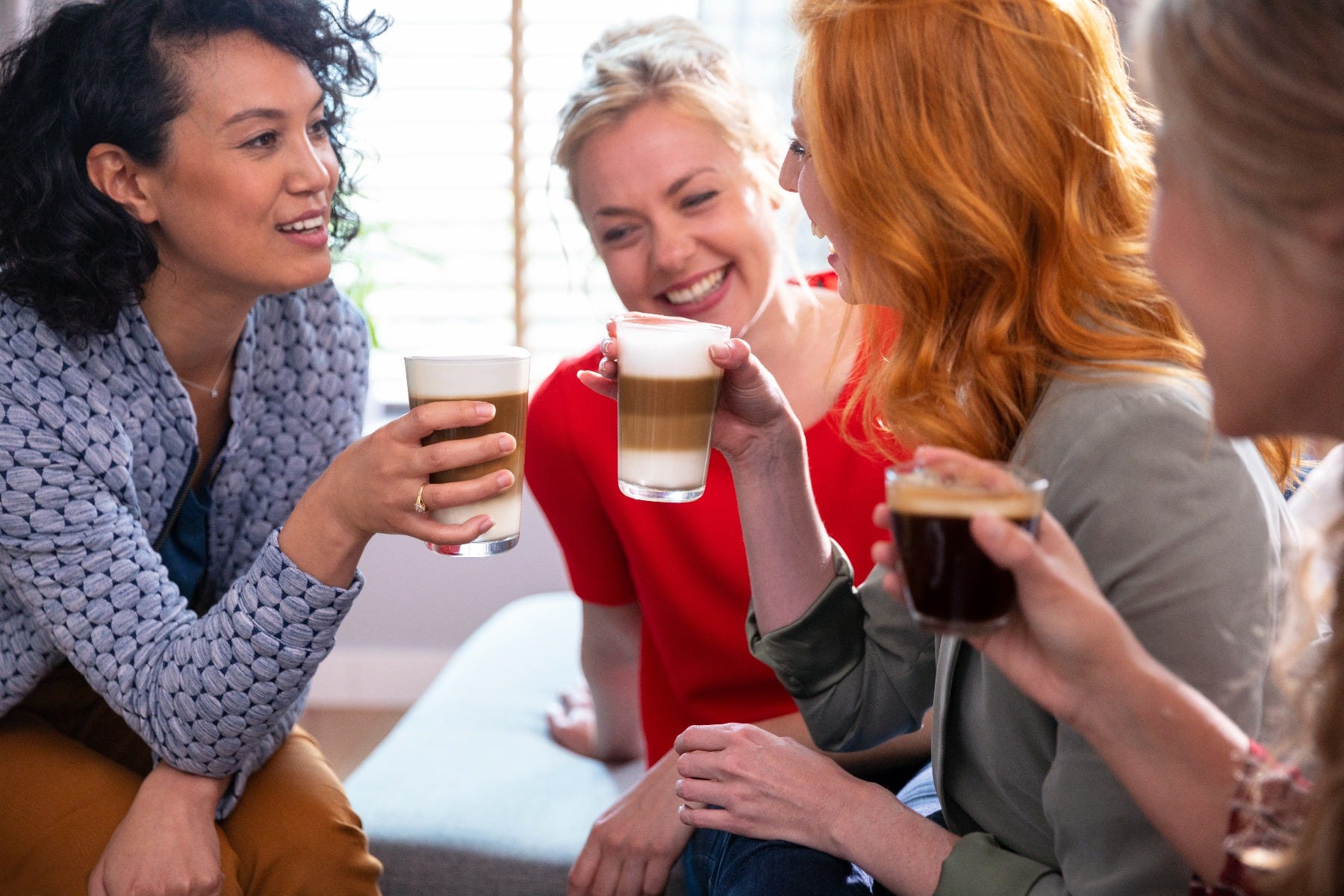 Best selling TASSIMO pods ranked by type
Top 3 TASSIMO coffee pods
Many of us can't get through the day without their cup of coffee. These are the three most popular coffee pods:
Enjoy a Costa Americano at home. Just how you know this Americano: smooth coffee with a fine crema layer on top.
A fruity and balanced blend, created from Colombian Arabica beans. Kenco Pure Colombian coffee pods deliver a pure coffee taste.
This big mug of Americano is in favour! The aromatic blend of Kenco Americano Grande pods will kick-start your day.
Top 3 TASSIMO espresso pods
The small shot of caffeine is loved by many. In the morning or after dinner, you can drink an espresso anytime. These are the best espresso pods:
As espresso is a beloved coffee after dinner, it's not strange that this decaf espresso is the most sold. Unique and citrussy with rich flavours. The perfect decaffeinated espresso.
Ristretto is a more intense espresso. You'll love this German coffee. Strong, but balanced. The creamy texture and rich aroma are the finishing touch.
For the refined espresso lovers: try L'OR Espresso Delizioso. This perfectly balanced espresso will surprise you with its subtle sweet aromas.
Who doesn't love a latte? TASSIMO offers many different lattes and latte macchiato pods. These are considered to be the best:
1. Costa Latte
The quality of Costa Latte at home? It's possible with these Costa Latte T DISCS. Enjoy the smooth taste with lovely fine foam. These TASSIMO Costa Latte pods are the nr. 1 latte pods.
This Caramel Latte is the perfect treat. A silky smooth Latte with the sweet flavour of caramel. Costa Caramel Latte pods are a must try!
Discover three layers of perfection in the L'OR Latte Macchiato. Create the perfect latte macchiato at home.
Top 3 TASSIMO cappuccino pods
Espresso and milk are meant to be together. A cappuccino combines the strong taste of espresso with the smooth taste of milk foam. These TASSIMO cappuccino pods are the best pods:
A velvet, frothy cappuccino with the perfect balance. You've never got your cappuccino this fast. Costa Cappuccino T DISCs are the nr. 1 cappuccino pods.
This Café au Lait cannot be compared to a cappuccino, but it's a great combination of coffee and milk. The most sold Café au Lait. Enjoy!
Smooth, well-balanced and sweet. This cappuccino is a treat and will surely get you through the day.
Best Tassimo Pods Offers
To get TASSIMO T DISCS at the best price, have a look at the different TASSIMO offers and deals.
Throughout the year, there are multiple promotions and discounts. Seasonal promotions such as
TASSIMO Black Friday Sale, but also affordable bundles or package deals.
You'll find the best offers in the TASSIMO online shop.