COFFEE MACHINE MAINTENANCE
Taking good care of your TASSIMO pod machine means it will keep brewing a great cup every time. Learn the best ways to maintain your machine and handle any issues that may come up. If you're looking for more instruction manuals, videos, and helpful information, select your TASSIMO coffee pod machine model.
Help your Bosch TASSIMO pod machine to keep making the delicious beverages you love, cup after cup! Learn how to operate it properly as well as how to clean & descale it regularly. Proper maintenance will keep your TASSIMO in top shape even longer.
Ready to get started with your TASSIMO? Just download the Quick Start Guide for first-use instructions. While you're enjoying the results of your first cup, take time to read the extended manual so that you'll be aware of any potential issues and the proper maintenance procedures. Finding the correct manuals and instructions for your TASSIMO model is easy and it will help you get the best beverage from your Bosch TASSIMO machine, cup after cup.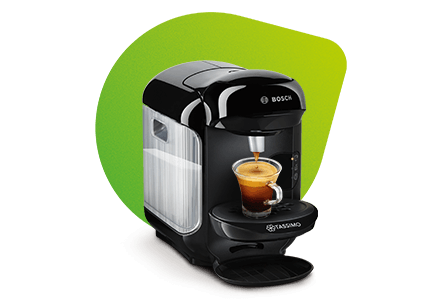 TASSIMO Vivy 2 Instruction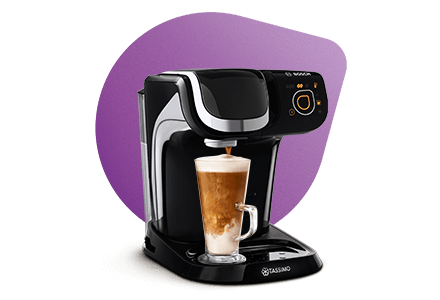 TASSIMO My Way Instruction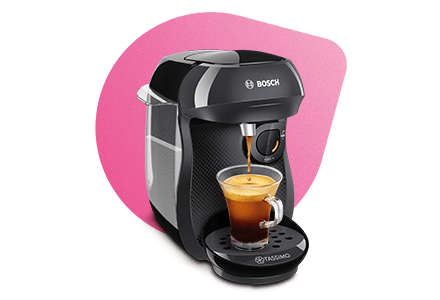 TASSIMO Happy Instruction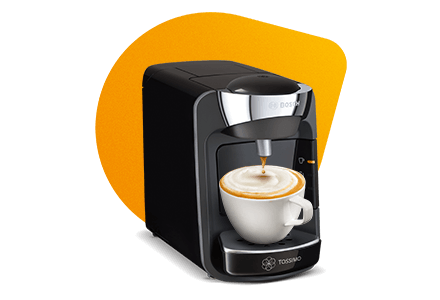 TASSIMO Suny Instruction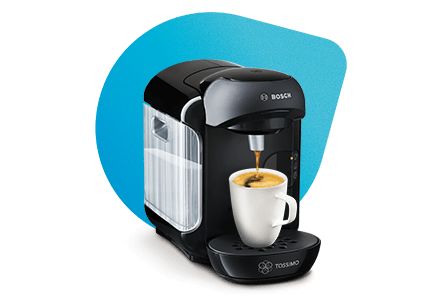 TASSIMO Vivy Instruction
how to use a tassimo machine?
Are you using your TASSIMO machine for the first time? Or maybe it's been a few weeks since you last used it? Either way, you should go through the machine's set up cycle. To get started, you'll need the Service T DISC (the yellow disc), stored in your machine.
QUESTIONS?
PLEASE GET IN TOUCH WITH CUSTOMER CARE.
Follow these easy steps to get started:
Put the yellow Service T DISC in the brew head.

Fill the water tank with fresh water and push the start button.

A short cleaning cycle will start. As soon as it's finished your TASSIMO is good to go.
Now, you're ready to brew up your favourite drink with whichever T DISC you'd like.
Check to make sure the water tank is full.

Insert the T DISC into the brew head with the barcode facing down.

Firmly close the lid and make sure it's shut.

Position a cup on the cup stand and push the start button. A delicious drink will be ready in seconds!