WHAT'S YOUR FAVOURITE COFFEE? EXPLORE ALL THE DIFFERENT KINDS!
There's been a small revolution in coffee bars in recent years. The menus continually expand with new kinds and flavours being added all the time. Would you like to explore the world of coffee? Keep reading to find out more! Are your family and friends coming for a visit? They'll be in for a real treat when you show them all the different kinds of coffee you can make, especially their favourites.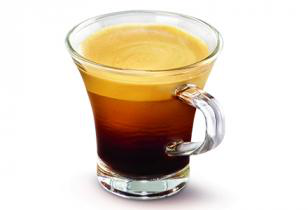 What's an espresso? It's a small shot of strong coffee that's usually served in a small cup. Making it involves forcing hot water through about 9 grams of ground coffee in just 25 to 30 seconds. Serious coffee aficionados will enjoy an espresso after a meal. Want something a bit stronger? Just order a double espresso or 'doppio'. Coffee lovers who like something creamier can enjoy espresso with milk in a variety of ways, from cappuccino and latte macchiato to the heavenly rich mocha.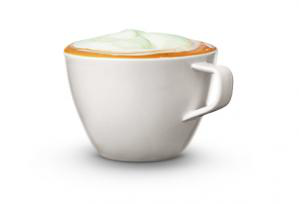 You don't have to go all the way to Italy get a cappuccino anymore, this coffee drink has become an international favourite for a reason. It's delicious! That said, Italians consider cappuccino to be a breakfast drink that's best enjoyed before 11:00 a.m. In Italy it's rare to order a milky coffee drink after lunch or dinner. Most Italians prefer an espresso, and they're probably right, a cappuccino would feel a bit heavy after a big plate of pasta. As you just read, a latte macchiato uses more milk than a cappuccino, which is divided into thirds: one third espresso, one third steamed milk and one third foam.
If you like a healthy dose of frothy milk in your coffee, start your coffee adventure with the latte macchiato; it could quickly become your favourite. Latte macchiato has even more warm milk than cappuccino but the biggest difference is in how it's served. The frothed milk is poured into a tall glass and then a single shot of expresso is poured in slowly so that the denser milk foam rises to the top, leaving the expresso in the middle and the creamy warm milk on the bottom. The perfect milky coffee drink with three beautiful layers that also make it a pleasure to look at.
Exploring black coffee: what's the difference between Americano, lungo, café crema & long black?
It's difficult to order an 'ordinary' black coffee these days, with all of the different types on the menu, which one should you order? Every different version has a specific brewing process and intensity. So, now it's time to explore! Let's talk about the different kinds of black coffee: americano, lungo, café crema and a long black.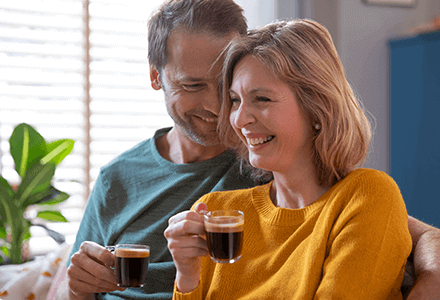 To prepare an americano you just need serve an espresso in a large glass and add plenty of hot water. You can use our Costa T DISC to create one.
Like an americano, a lungo has extra water but it's added during the brewing process. The word lungo means 'long' in Italian and this 'long coffee' takes almost twice as much time to brew as espresso—up to a minute. Because more water passes through the coffee in the capsule, a lungo will have a more bitter flavour.
The long black is prepared somewhat like an americano, but the process is reversed. The hot water is added first and then a double espresso is poured in afterwards.