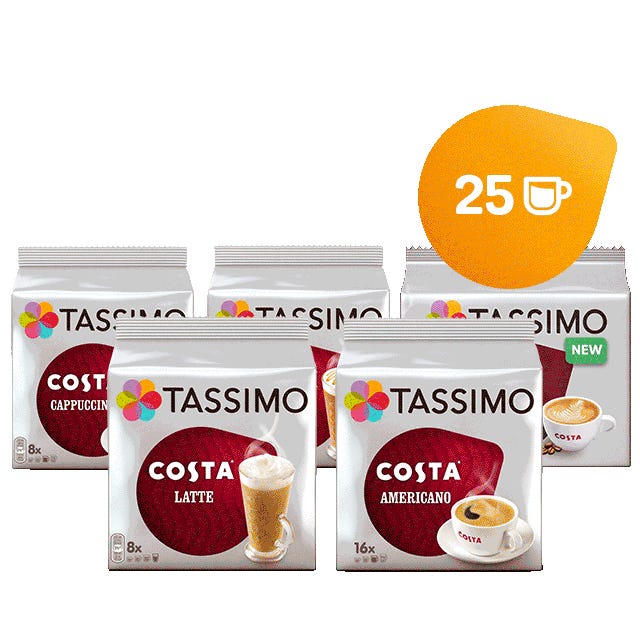 Costa Coffee Variety At Home
Enjoy the ultimate Costa cafe experience from the comfort of your own home with our Costa Coffee at Home bundle. Costa Coffee At Home Bundle includes 46 drinks consisting of:

Costa Flat White - 6 drinks
Costa Americano - 16 drinks
Costa Cappuccino - 8 drinks
Costa Latte - 8 drinks
Costa Caramel Latte - 8 drinks

Elevate your coffee moments with Tassimo Costa Coffee At Home bundle, designed to provide the ultimate convenience without compromising on taste.
Please note that packs may differ according to stock levels.
What's in this bundle?
Costa Latte

8 Servings

Costa Americano

16 Servings

Costa Cappuccino

8 Servings

Costa Caramel Latte

8 Servings

Costa Flat White

6 Servings