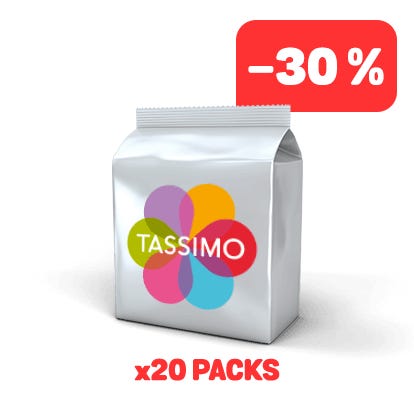 TASSIMO Coffee Subscription - Super Fan
TASSIMO Coffee Pod Subscription You can now enjoy your favourite coffee at the touch of a button.


Personalize your plan
Based on your daily coffee consumption and your desired frequency of coffee delivery.


Access our large assortment
From coffee, hot chocolate, to tea, we've got you covered with our wide range of TASSIMO coffee pods.


Enjoy flexibility
Modify your drinks selection, pause or cancel your TASSIMO coffee pods subscription whenever you want.