FOUR WAYS TO ENJOY COFFEE IN SUMMER
Coffee is always a good idea. No matter what the weather is like, a cup of coffee will improve your day. With hot weather, you're probably not longing for a hot coffee. Luckily, there are many ways to get your coffee fix. Discover four ways to enjoy coffee during a hot summer day.
1. Enjoy an iced coffee for the ultimate summer feeling
Get your shot of caffeine while enjoying an ice cold drink. An iced coffee is the best of both worlds. Did you know you can easily create an iced coffee at home as well with our brand new Costa Caramel Iced Latte T DISCs? Here you can discover everything about the Costa Iced Caramel Latte and how to prepare your own with TASSIMO!
2. Drink coffee in the morning or evening
You probably long for an ice cold drink mid-day. But who can miss their coffee in the morning? Early morning it's oftentimes not too hot. You can enjoy your cup in the morning sun. Another great moment for coffee is when it's getting colder in the evening. How about an espresso as a dessert? It's always time for coffee, but pick your coffee moments wisely.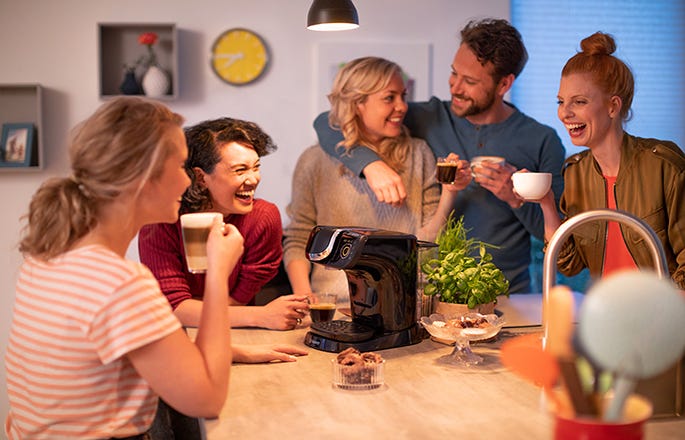 3. Try coffee ice cream: a heavenly combination
Summer means ice cream season. Ever tried mocha or coffee ice cream? If you're a coffee lover and an ice cream lover, you'll adore this flavour. The best part? You can get it with OR without caffeine. If you have an ice cream maker, you can easily create it at home. Simply pour chilled coffee through your basic vanilla ice cream mixture. No ice cream maker? Have a look in your supermarket or ice cream shop.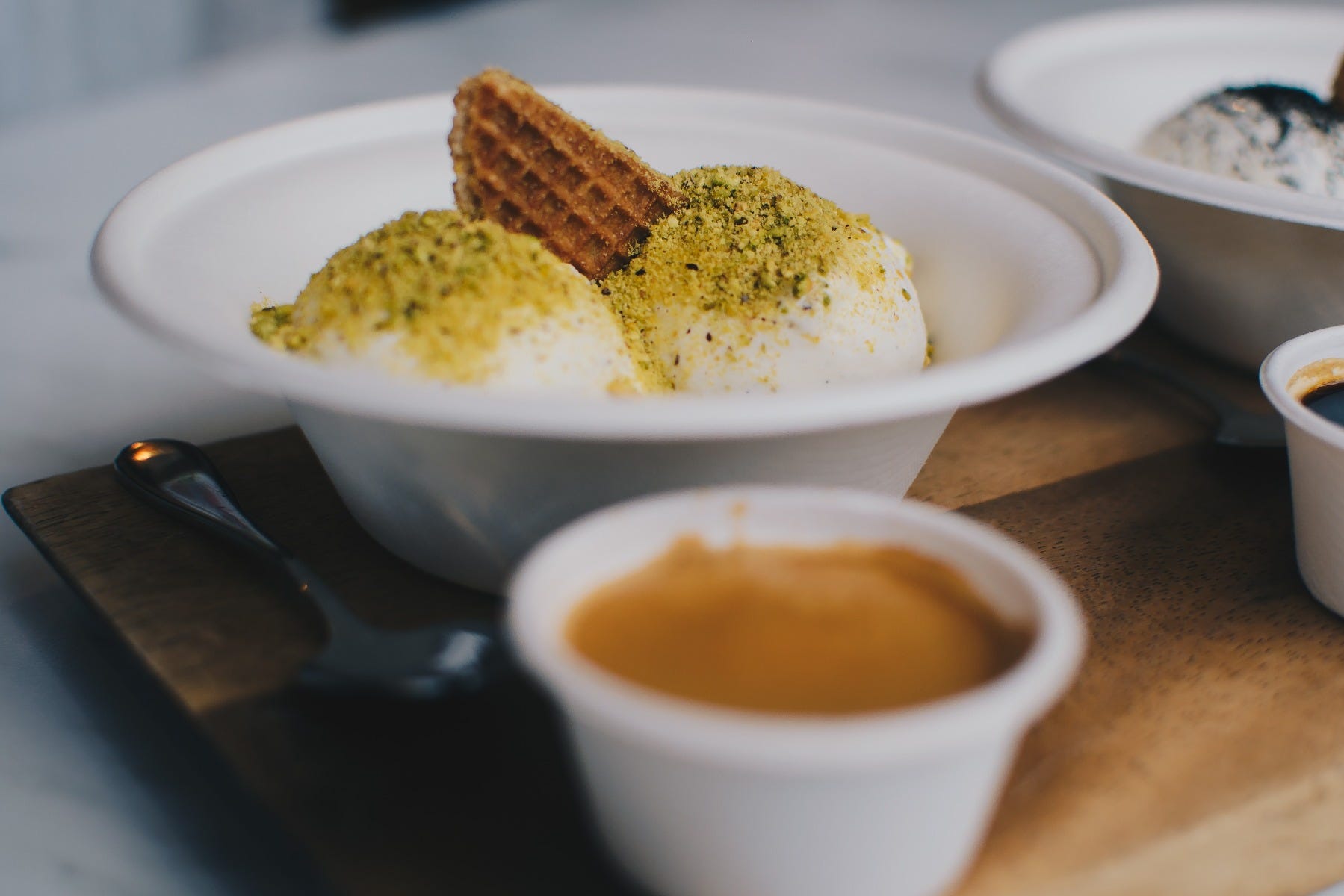 4. Spoil yourself with an Affogato: a fantastic treat or dessert
The Italian sure know how to enjoy summer. After trying, Affogato will also become your favourite summer treat. Affogato comes from the Italian word "Affogare", which can be translated as "to drown". This dessert is basically ice cream 'drowned' in espresso. How to make an Affogato at home? Scoop vanilla ice cream in a glass, pour over one espresso and your Affogato is ready. Make sure to use good quality products, for example our L'OR Espresso Delizioso.

There are lots of ways to enjoy coffee during summer. Use your TASSMO machine and discover the endless possibilities of coffee. Have fun!