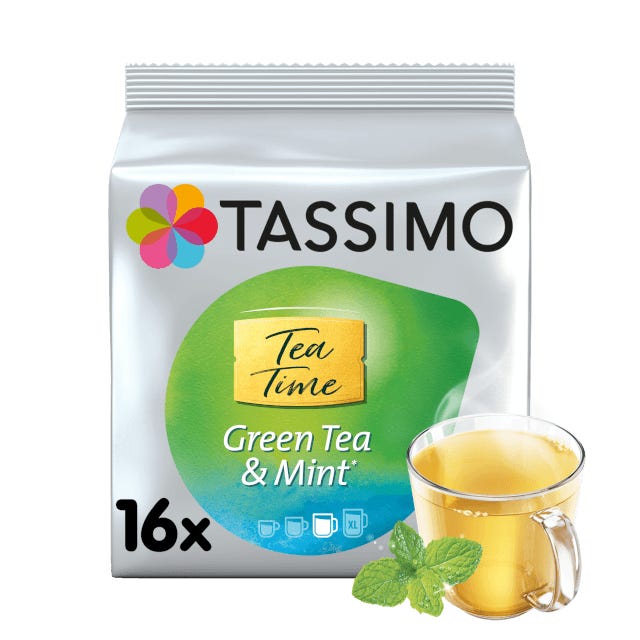 Tea Time Green Tea & Mint

Cup Size
A delicately flavoured tea combining green tea and the refreshing taste of spearmint. This exquisite infusion is ideal for drinking at any time of day. Tea Time Green Tea with Mint pods are the favourite tea T DISCS of many. Try it with TASSIMO!
Easy preparation: simply insert the Tea T DISC - press the button and enjoy.
Per serving = 200 ml
Try Tea Time Green Tea & Mint now!