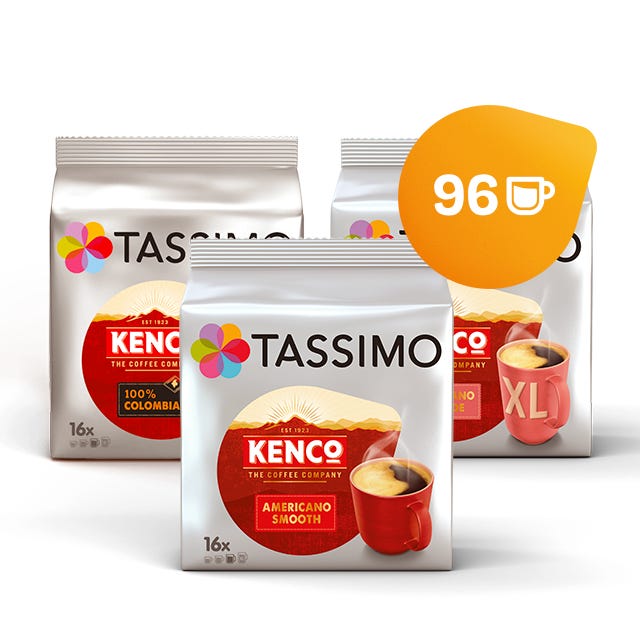 Americano Black Coffee Variety Bundle
Experience Smooth and Flavourful Coffee with the Tassimo Americano Coffee Pods Bundle, a Rich and Balanced Delight for Coffee Lovers. Americano Coffee Bundle includes 96 drinks, consisting of:

Kenco Americano Smooth - 32 drinks
Kenco Colombian - 32 drinks
Kenco Americano Xl - 32 drinks

Please note that packs may differ according to stock levels.
What's in this bundle?
Kenco Americano Smooth

32 Servings

Kenco Pure Colombian

32 Servings

Kenco Americano Grande

32 Servings