How to have a perfect (virtual) coffee break
Is it coffee o'clock already? Taking coffee breaks is a perfect way to relax and socialize with your co-workers. It has even been proven that taking coffee breaks boost your productivity and creativity. Are you working from home and missing your daily coffee breaks with your co-workers? In this article, TASSIMO will inspire you with ideas on how to get the most out of your (virtual) coffee break.
Miss swinging by your co-workers' desk and seeing if they can escape for a cup of coffee? Working from home makes these spontaneous coffee chats a bit harder. Luckily, you can still do virtual coffee breaks! Simply grab your favorite cup of coffee and socialize with your co-workers through video calls. Also, make sure to schedule a meeting for your virtual coffee break and try to talk about non-work related topics so your mind can take a break from work!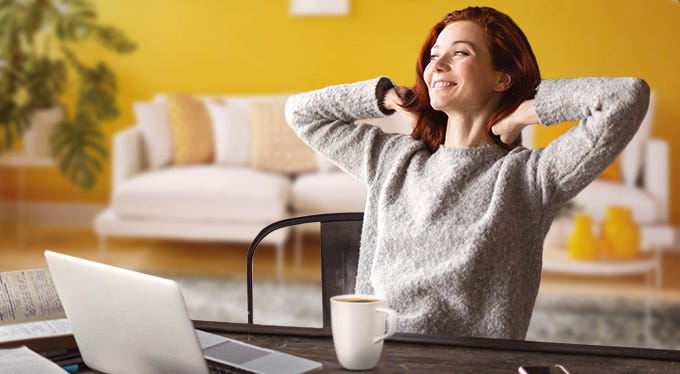 When is the best time for a (virtual) coffee break?
Usually, between 9:30 and 11:30, your energy level starts to decrease, so taking a (virtual) coffee break in this time frame will help you refresh and get energized!
(Virtual) Coffee break tips: what coffee to drink?
Of course, you can't enjoy a coffee break without your favourite hot drink! Be inspired by TASSIMO's drinks to create a perfect coffee moment: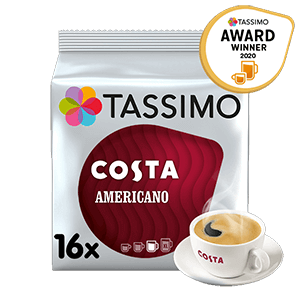 Looking for a black coffee blend? Costa Americano will give you an intense dark roast experience with a delicious crema on top. This coffee gives you everything you need during your coffee time.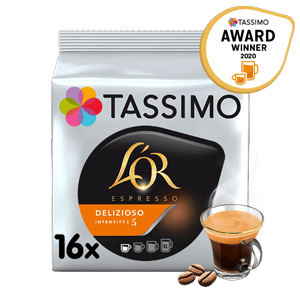 Need some energy? This espresso is strong yet balanced, it will be perfect company during your coffee break and energize you for the rest of your workday.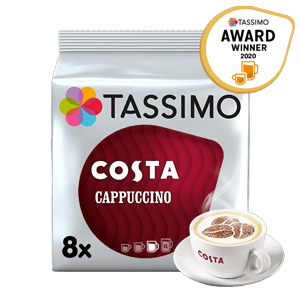 Missing your favourite coffee shop drink? Costa Cappuccino is perfect when you are looking for roasted perfection with an authentic taste of a Costa espresso based Cappuccino. A velvety frothy milk layer creates a delicious cappuccino you will definitely enjoy!
Do you prefer decaf coffee? TASSIMO has a wide range of decaf coffees pods available! All our decaffeinated pods are well balanced and have great coffee taste.
Why are coffee breaks important
There are numerous benefits of taking coffee breaks during your working day. To stay productive, sometimes you need time to relax and rethink your problems, a coffee break will give you just that! It's a time for you to shortly walk away from work so you can slow down and allow your system to reset. This makes your workload more manageable and keeps you refreshed at your desk during the day. Wondering what other benefits your tasty cup of coffee has?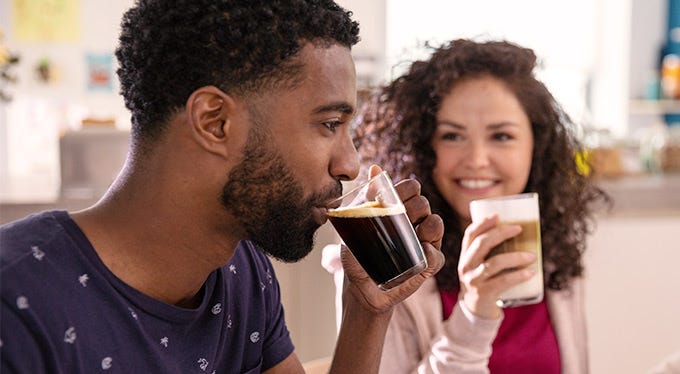 Brightens your mood
Caffeine boosts production of body chemicals that elevates your mood. Also, a brief coffee break encourages employees to bond, making the work environment happier!

Helps you stay focused, alert and improves productivity
The caffeine in coffee makes us feel more awake and alert. After having coffee, caffeine gets distributed throughout your body, which stimulates your nerves and releases adrenaline. The adrenaline then makes you more alert and energized!

Gives you the time to connect with people
Now that most of us are working from home, it can get a bit quiet. Coffee breaks give you the time to say hi and check up on your co-workers, friends, or family who you have not seen in a while!

Coffee breaks have health benefits
Taking a break while sipping on your favorite brew is good for your health, as moderate coffee consumption can aid a healthy immune system and boost metabolism. Also, coffee breaks encourage employees get some fresh air and stretch their legs.
There are a lot of ways to enjoy your coffee during your (virtual) coffee break. Make sure to make the best out of it and enjoy the moment. Here are three ideas to make the best of your break. Enjoy!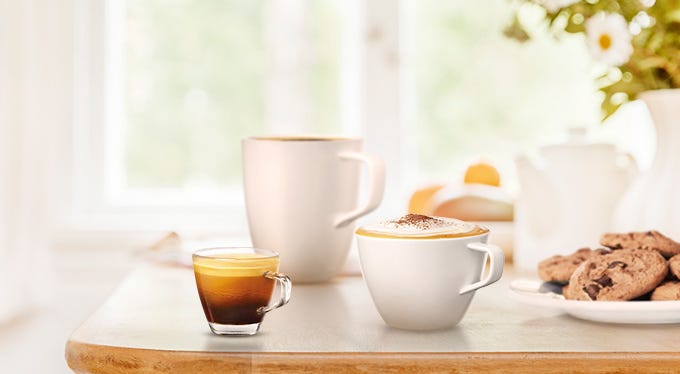 Go for a walk
If you work at a desk all day, you probably spend too much time sitting and staring at your computer. Go for a walk, stretch your legs and enjoy the fresh air.

Take mindful coffee breaks
Make time for your friends and colleagues to share a cup of coffee with. Enjoy the moment and relax.

Virtual Coffee Break On-The-Go
Video call your co-workers or friends while you are taking your coffee break. Sit down in the park, walk around and enjoy a good conversation with your favourite brew.