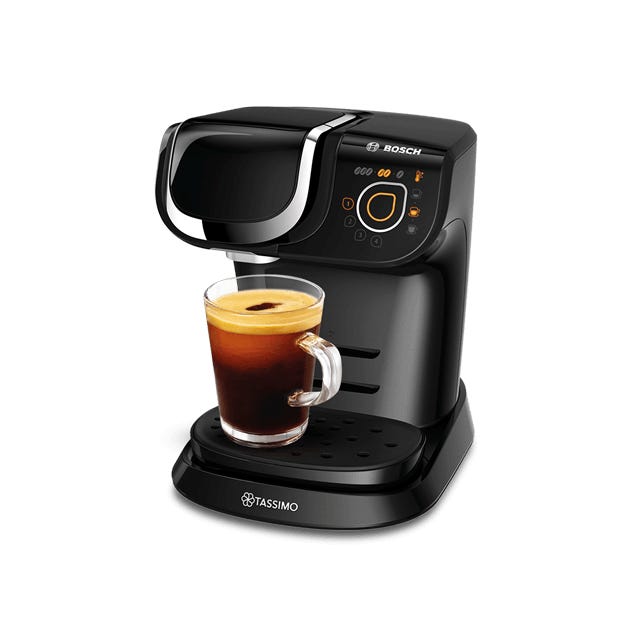 My Way - mystical black coffee machine
Your Personal Touch! Set the intensity, size and strength as you like it!

Deliciously easy! Your coffee shop favourites at the touch of a button.

TASSIMO MY WAY INTELLIBREW system: Simply pop in a T DISC, made with real ground coffee, press start and each drink's unique barcode will give your machine all the information it needs to create the perfect cup.

Register your machine and get 2 x €10 coffee credit for your next order. Terms and conditions apply.
Dimensions (L x W x H)

34.5 x 21 x 29 cm