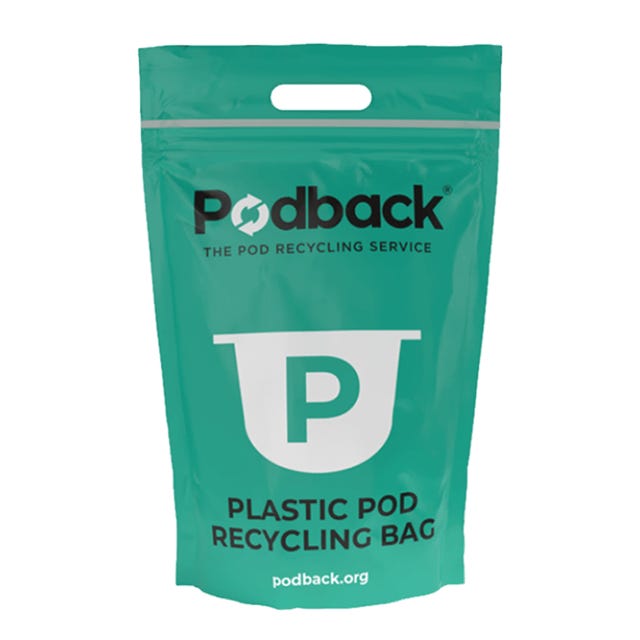 Podback Drop Off Plastic Pod Recycling Bag
Podback is the new coffee pod recycling service, designed to make recycling coffee pods as easy as it is to make pod coffee with Podback bags being added to each online order.

If you require additional bags you can order these here.

The quantity of Podback bags you'll receive will cover the number of pods in your order. Each bag will fit 60 x TASSIMO T Discs. For maximum capacity please ensure pods are drained and the bag is filled to the dotted line.

These bags are for the Podback Drop Off scheme. To use Drop Off please see the steps below.

With Podback, Kerbside collection, is also available. Check for Kerbside availability at the Podback website - www.podback.org.

Please be aware: these bags cannot be used for Kerbside collection.