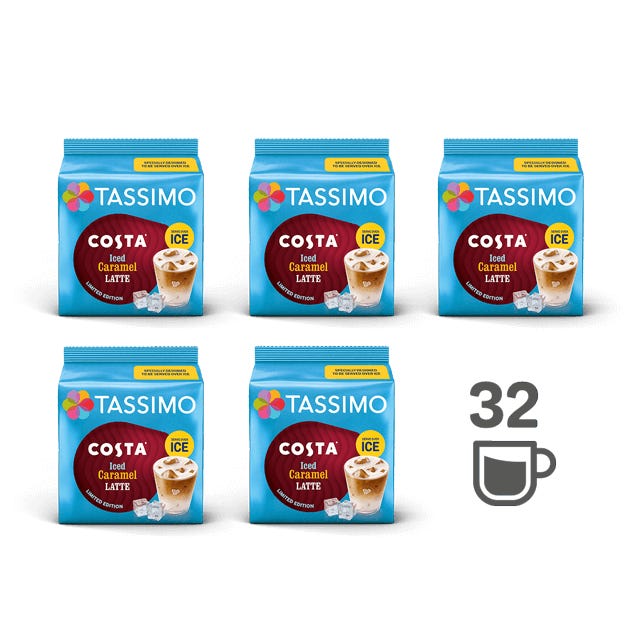 Costa Iced Caramel Latte - 5 coffee packs
For a limited time this Summer, TASSIMO brings you it's new Costa Iced Caramel Latte.
It combines delicious caramel with an expertly crafted blend of coffee beans roasted to perfection, finished with a cool yet creamy sensation. Specially designed to be served over ice, it delivers a smooth and refreshing Iced Latte. Exclusively for the TASSIMO system.
Brew Hot and Enjoy Cold
5 x Costa Iced Caramel Latte

£12.47
Regular Price
£24.95