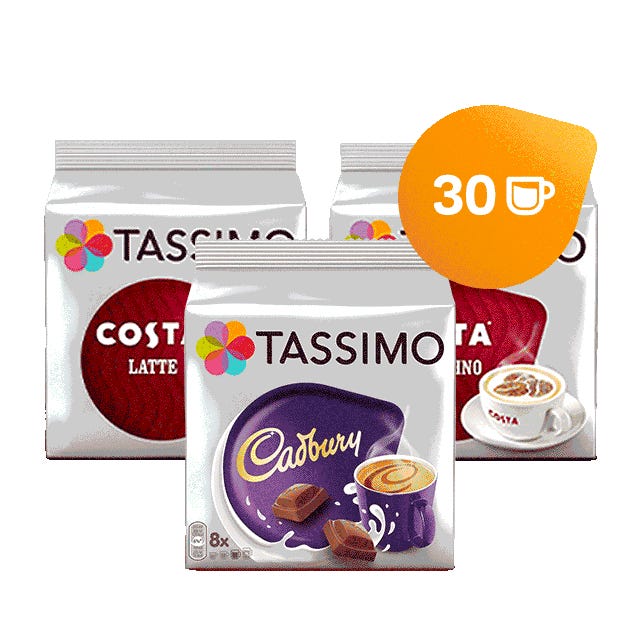 Costa + Cadbury Variety Bundle
Prepare to be enveloped in the irresistible flavours of Cadbury and Costa Coffee, experiencing the true joy of a coffee shop at home. Costa + Cadbury Bundle includes 48 drinks, consisting of:

Costa Latte - 16 drinks
Costa Cappuccino - 16 drinks
Cadbury Hot Chocolate - 16 drinks


Bring the coffee shop experience to your home and add this delightful treat to your basket now.
Please note that packs may differ according to stock levels.
What's in this bundle?
Cadbury Hot Chocolate

16 Servings

Costa Latte

16 Servings

Costa Cappuccino

16 Servings